COVID-19 Update:
We are shipping Essential Goods that support studying from home. Ebooks can be downloaded immediately.
Learn More
Learning Quests for Gifted Pupils Bk 3 (KS 2)
-
Scaffolding into cross-curricular studies at Key Stage 2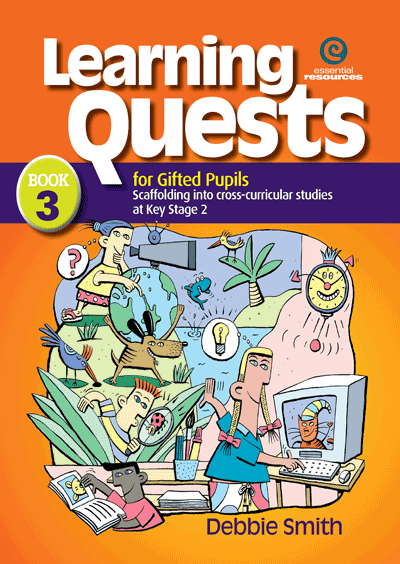 Fire them up with the Learning Quests for Gifted Pupils series. Catering for individual needs, this resource provides opportunities for pupils to plan Learning Quests on interest topics they are passionate about. Pupils are encouraged to develop critiquing skills and compassion, while actively researching their topic and, monitoring and assessing their learning.