COVID-19 Update:
Ebooks can be purchased and downloaded immediately. Due to NZ's lockdown, we are unable to dispatch printed books until April 23.
Learn More
Literacy: Guided Reading Rotation Programme Bk 1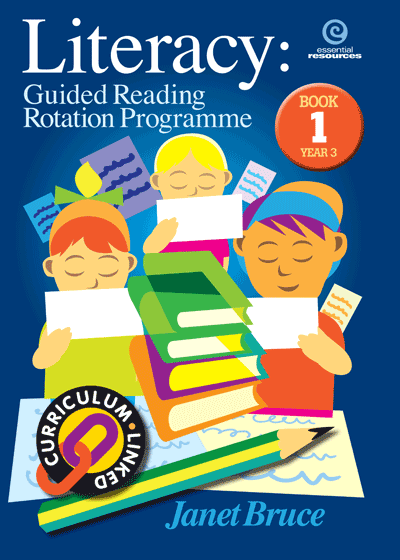 This complete guided reading programme has all the guidence you need to set up and plan literacy rotations. It is suitable for use with any fictional texts and has a range of stimulating and fun activities. They involve different small-group tasks that relate to independent reading, comprehension and detail, language and vocabulary, art and illustration, and reflecting and responding. Includes guidelines, tips, timetables and other support material for teachers.