Number Counts: Pt B - Number identification (KS2) Bk 4

-

Number Identification and sequence and order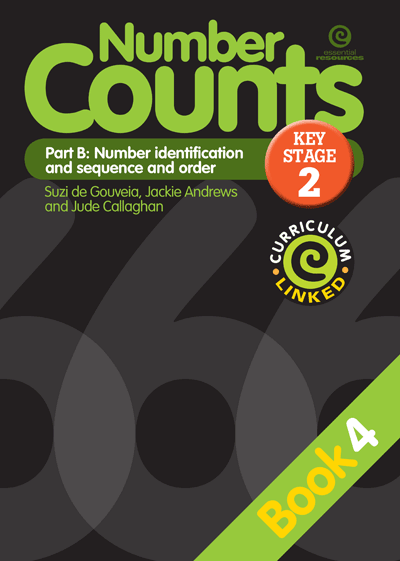 Ignite their interest. The Number Counts series offers high-quality support for a high-quality maths programme, Key Stage 2. It covers all aspects of number knowledge: number identification and sequence and order, grouping and place value, and number facts. The books are designed to supplement the classroom programme after a concept has been introduced. The visually appealing activities also help to engage and motivate pupils, providing added assistance with the implemention of the maths curriculum.